Hi Guys, It's me again :P
I found a great online store that sells pretty much everything, but of course! the site got my eye with the dresses on discount! Not only that! they also have wedding dresses!! OMG!!! So, ladies! if you were looking for something, this might be your place.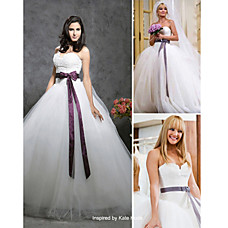 For example, look at this dress, was designed inspire on Kate Hudson on "Bride Wars". By the way i loveeeeeddddddd the movie and that dress was to die for!!! For a better look,
click here
.
Hope this was helpful ladies, see you in the nest post!
xoxo
ileana
Info and pictures thanks to
http://www.lightinthebox.com